I am very excited for a sweet, generous blog designer who is always enthusiastic and supportive of what I do here at BBD. Heather, who created fantastic FREE blogger templates at Butterflygirlms Blog Designs, has moved her design site to LeeLou Blog Design. LeeLou Blog Design offers great custom and premade designs, and now they can offer custom-looking free templates via Heather. What a jewel they got!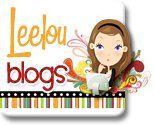 Heather's old blog site will now be her personal blog. So, if you have her in your blog reader, keep it there as she's a great one to follow.
But, if you want her designs as well, make sure to add LeeLou Blog Designs to your reader.
You can also catch Heather occasionally at
Adori Graphics
on Freebie Fridays, when she creates free backgrounds and headers with elements from Louise's scrapbook packages.
Congratulations, Heather, on your exciting move!
I can't wait to see all the new designs you create. Your talent continues to grow and grow!