This post is all about how you can give your blog a little Christmas (or "holiday") spirit. Several designers offer free Christmas blog templates (which you install yourself). A few others make custom premade templates that are for sell for a small fee. Some premades include installation and some don't, so be sure to check before purchasing if that is important to you.

I put a LOT of time into this post, believe it or not, so if you find it helpful, please feed me with some comments! (Just kidding, but not really).

Free Templates:


Dawn at
Almost Ready Blogs
has three adorable
holiday templates
that she provides free. While you're there check out her neat
Advent wreath
.

Amy Bayliss at
Split Decisionz
has a cute Christmas Blogger
template
available free.
Template Mama
has an incredible amount of free holiday templates, some cute and some sophisticated, definitely something for everyone.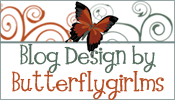 Butterflygirlms Blog Designs
has several templates available, some Christmas and some winter, all fantastic!
Premade Templates for Sale: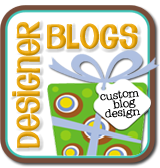 Erin, Amy and Lauren at
Designer Blogs
offer gorgeous premade
holiday templates
, which include installation. I was up late one night last week and decided to buy a holiday template for my personal blog,
Moving Forward
. The template was installed less than 30 minutes later!
April at
April Showers
offers premade
Christmas templates
OR she can give your current template a few festive changes, which I think is SO cool!
Emily Joy at
Rainy Day Blog Design
has a few
holiday premades
available. They are really cute and include a lot of extras.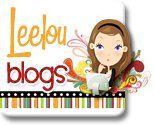 LeeLou Blog Designs
has several holiday
premade layouts
that will satisfy the inner-scrapper in you!
Custom Design Special:
Blogs by Sneaky Momma
is running a special called "
seasonal mini-makeovers
." For just $12 you pick a special background, she makes a special header for you, installs the new template and then reinstalls your old one when the holidays are past. Seriously, this is an amazing deal!!
Special Note: I do not receive compensation in any way from any designers for advertising their sites. I do this as a service for them and you.