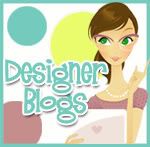 The winner of the free custom blog design by Designer Blogs by Erin is comment #55 which was by Lorrie Briggs of Natural On A Budget.


Lorrie Briggs said...
I was just thinking today that I would love to have a nice looking blog design. I cam here from Grow you blog.
Random Integer Generator

Here are your random numbers:

55

Timestamp: 2009-06-18 15:43:46 UTC



Thank you to all who participated!

You were wonderful and I really enjoyed the giveaway. Thank you also for letting me know what brought you to the giveaway. I did that so I could see which places I listed the giveaway was the most helpful.



Before you go, remember that Erin at Designer Blogs is giving everyone who participated in this giveaway 10% off.
To take advantage of the discount, fill out the order form and when you get to the "referred by" spot, put in Beautiful Blog Designs.
Special Note: Come back soon! Special fun with Twitter next week, including a giveaway!
To make sure you don't miss it, follow me on Twitter.