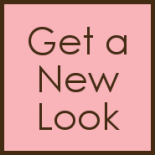 I have twice before posted about this designer, but because of the service she does for the blogging community, she will be mentioned again and again.
Lena Toews, who runs Simply Fabulous Blogger Templates, creates amazingly beautiful blog templates for the public to download - absolutely FREE!
She has already has a huge number of designs available, but she has recently added even more.
When I first wanted to graduate from the generic templates Blogger provides, Lena's site is where I went.
I was tickled to get such a pretty design for free. I did have to learn the in's and out's of changing my template, but her tutorials are very good and got me through.
Anyway, here are a few of her recent designs:
Aren't they awesome? To see more, scoot over to her site and search by date or by theme. You won't be disappointed.
I outfitted my
test blog
with one of the new designs, and I love it so much I want to make another blog just to use it
.
If you take a look at my test blog, notice the blog title font. If you download a free template, yours won't look like that, rather it will have plain, block text.
I customized mine using PhotoShop Elements.
Lena has a
tutorial
on how to customize your header,
and if you don't have a photo editing program, you can download
Paint
for free.
If that seems too complicated for you,
leave a comment here that you would like your header customized and I will do it for you - free.
I need to know which template you are using, your blog title and tag line (if you have one). The only thing I ask in return is that you put my button in your side bar.